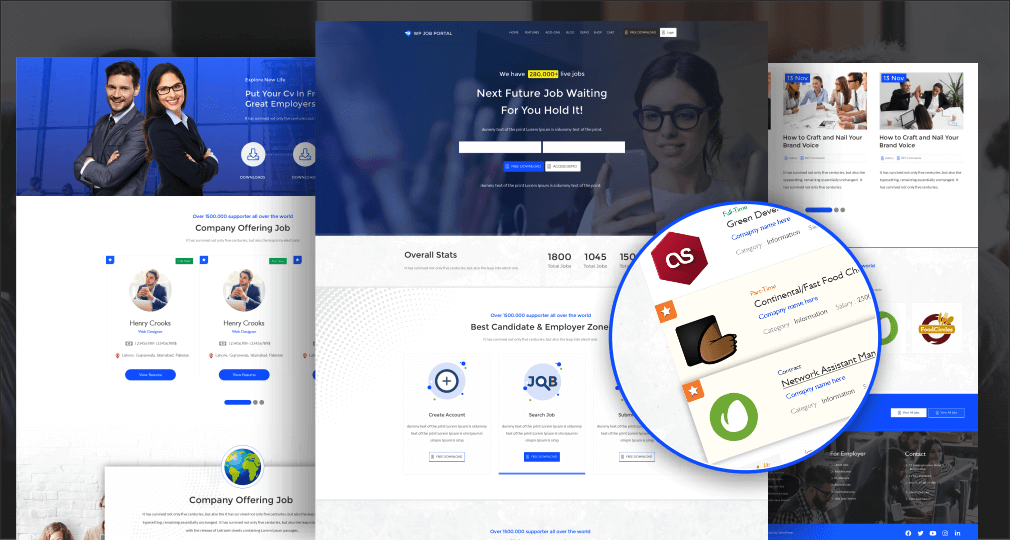 Welcome to the Job Portal Theme – Your Gateway to Career Excellence!
Unleash the power of our Job Portal Theme, where design meets destiny. Immerse your users in an experience that's not just visually stunning but also intuitive and efficient. Our theme combines style and substance to create a job board that's in a league of its own.
Get ready to stand out with our responsive, user-friendly design that works seamlessly on all devices. Advanced features, intelligent search, and a user-first approach redefine the job search experience.
Employers and job seekers, this is your platform for success. Join us in embracing innovation and elevating your job board to new heights. Your journey to excellence starts here."
Impress at First Glance: Your Showcase of Unique Frontend Home Pages
Experience the elegance of our expertly crafted, pre-built front-end home pages. Each one is not just beautiful; they're truly unique masterpieces designed to captivate and impress your users from the moment they land on your job board.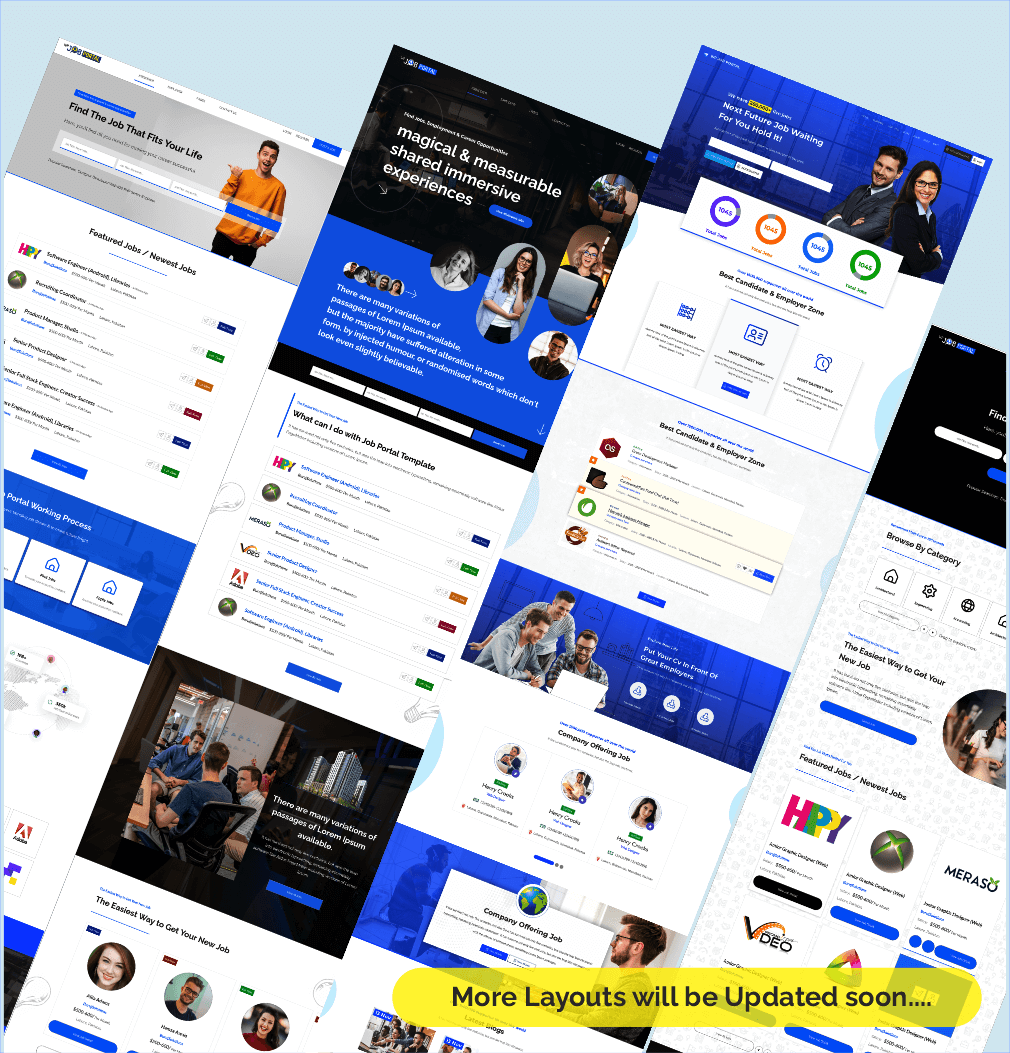 Comprehensive Job Listings and In-Depth Details
Explore a vast collection of job listings, each offering detailed information. Find the career that fits your aspirations with ease, backed by comprehensive job descriptions and key details. Your path to the perfect job starts here.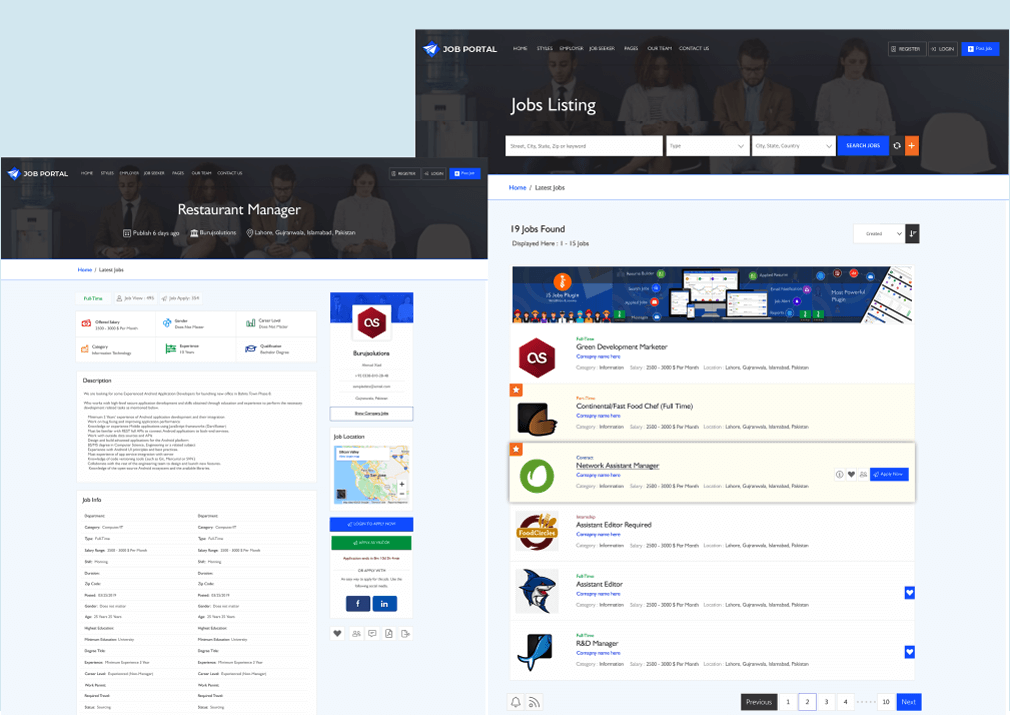 Efficient Employer Dashboard
The employer dashboard is your command center for streamlined hiring. Manage job postings, review applicants, and make data-driven decisions with ease. Discover a new level of recruiting excellence right at your fingertips.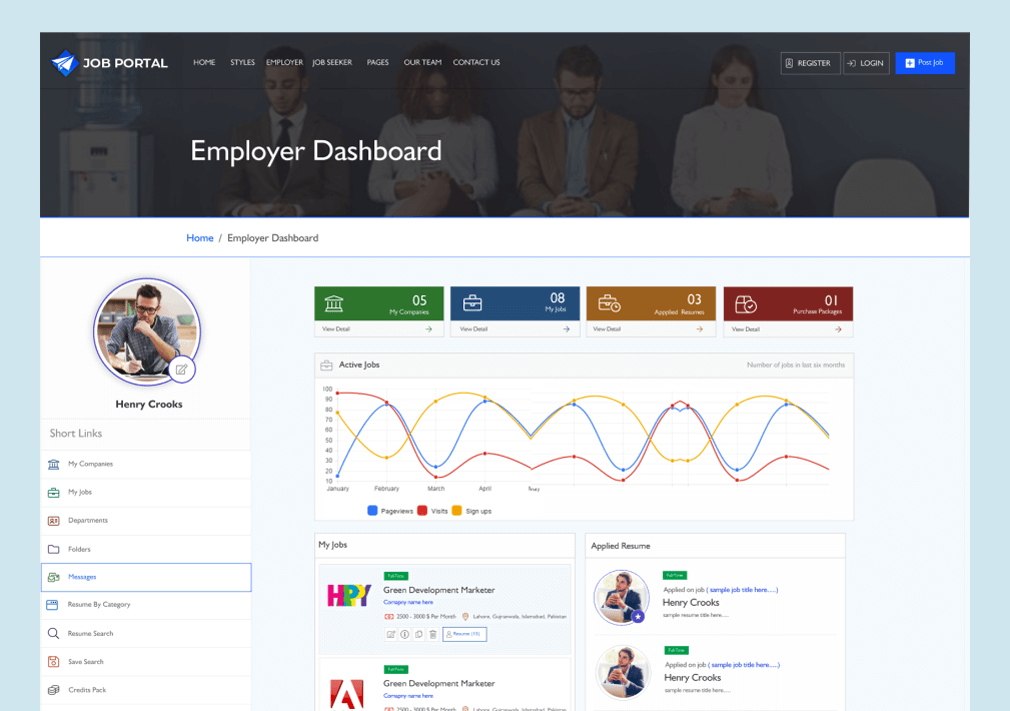 Detailed Candidate Listings Your Gateway to Top Talent
Explore an extensive database of candidate resumes, each providing an in-depth view of their skills and experiences. Find the perfect match for your organization with detailed profiles and resume insights.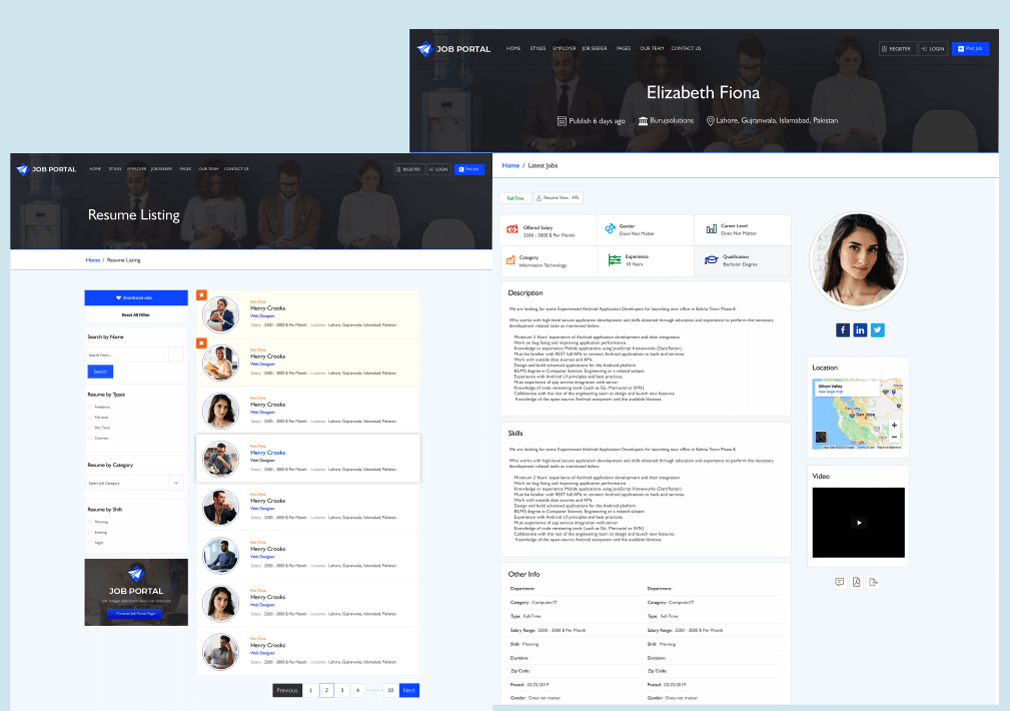 Discover Leading Companies – Detailed Profiles
Explore our comprehensive company listings, each offering in-depth insights into their operations and culture. Find the perfect corporate match and gain valuable information about potential employers.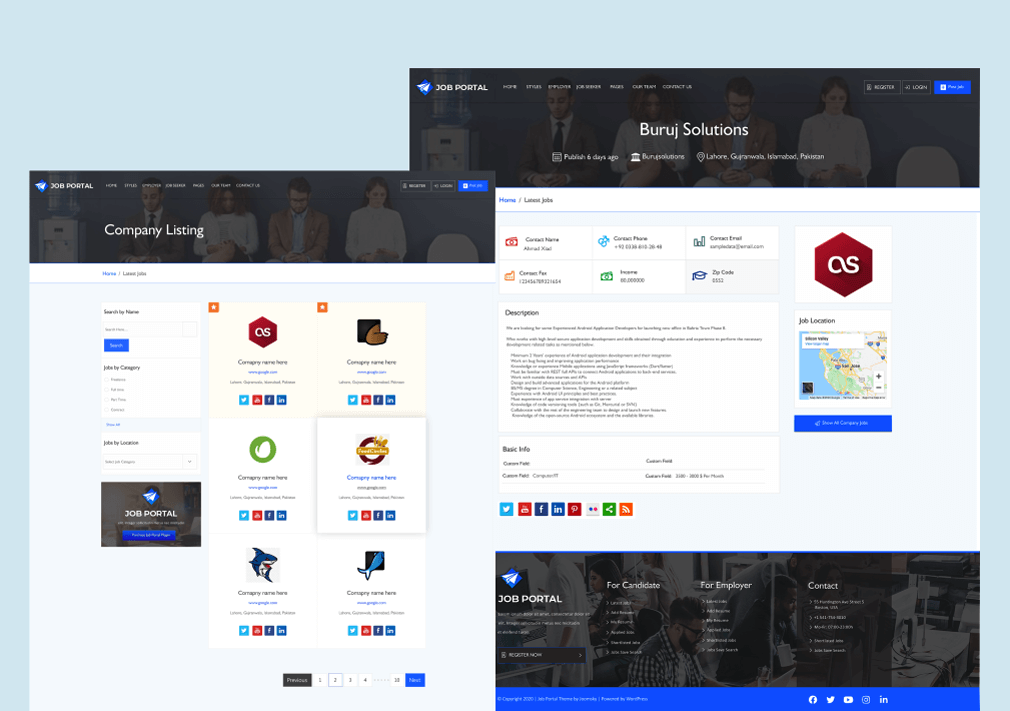 Empowering Job Seekers with the Seeker Dashboard
The seeker dashboard is the ultimate tool for job seekers. Access personalized resources, manage applications, and track your job search progress with ease. Your path to success in the job market starts here.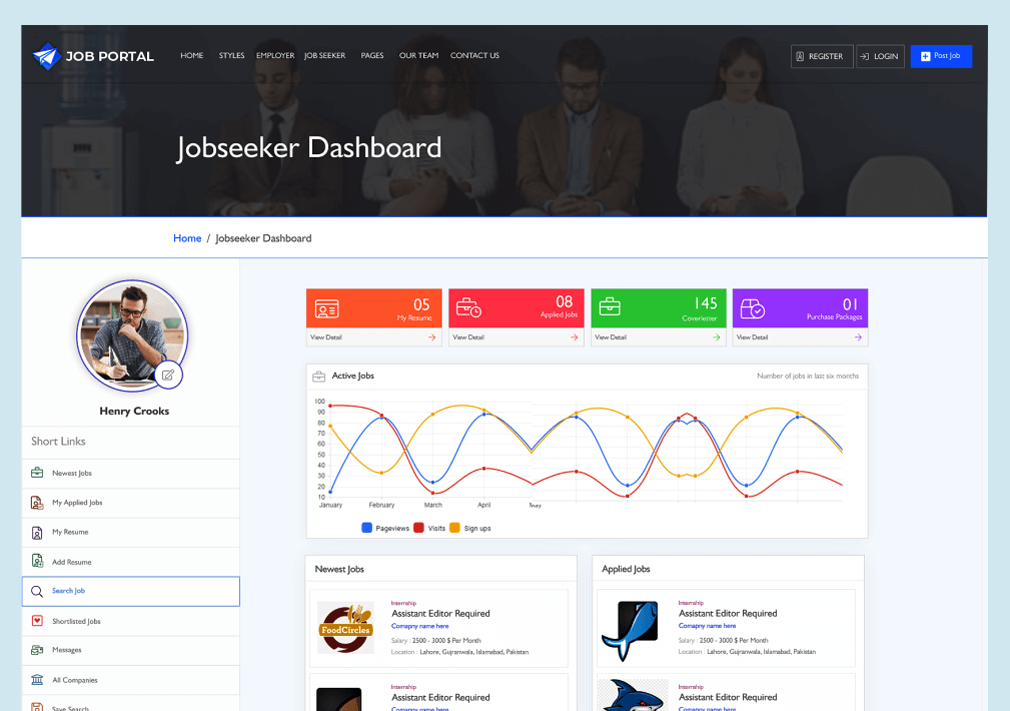 Explore the Power of Our Theme's Key Features
When it comes to job portal themes, there are several key features that users typically expect, so let's explore the key elements that make our theme stand out and provide users with an outstanding experience.
4   Home Pages
89+   All Pages
Advance Dynamic Menu
Job List Advance Filtering Features
Employee List Advance Filtering Features
Candidates List Advance Filtering Features
2   Job Listing Pages
Job Single Page
Employers Listing Page
Employers Single Page
2   Candidates Listing Pages
Candidates Single Page
Blog Listing and Blog Single Page
Separate Dashboards For  Candidates and Employees
Build with Modern Design
Clean and well commented code
Fully responsive and mobile friendly
Easy to customize
Google fonts
Amazing 5 stars support
Multi Language Support
Unlimited Color Options
Demo Importer